Photo Pages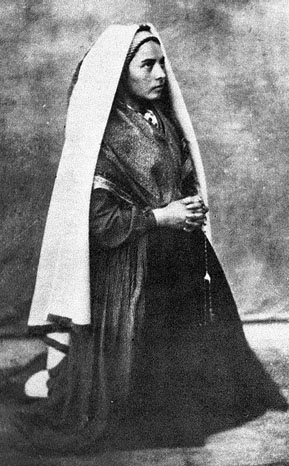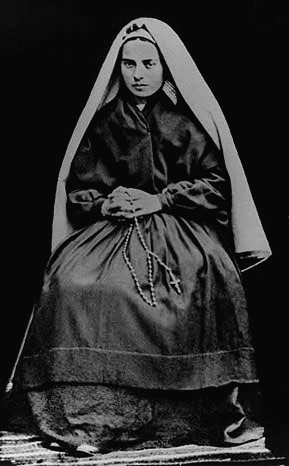 In 1863 Bernadette was 19 years old. The bishop allowed her to be photographed in the studio at Tarbes. She had not yet decided on a vocation, and the Sisters of Nevers were not yet enthusiastic about the possibility of receiving her since she was of poor health.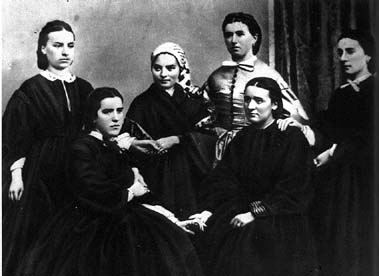 At 20 years old Bernadette, among the other Children of Mary at Lourdes, was of small stature due to long history of illness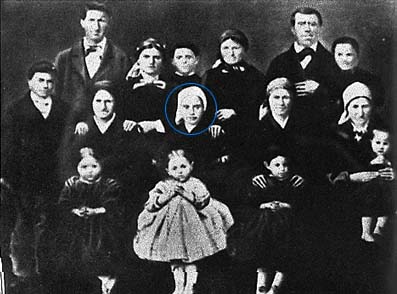 On July 4, 1866, two years after choosing in favor of the Sisters of Charity at Nevers, Bernadette left Lourdes forever to begin her vocation as a nun. Photographs of her family and her departure were hastily taken.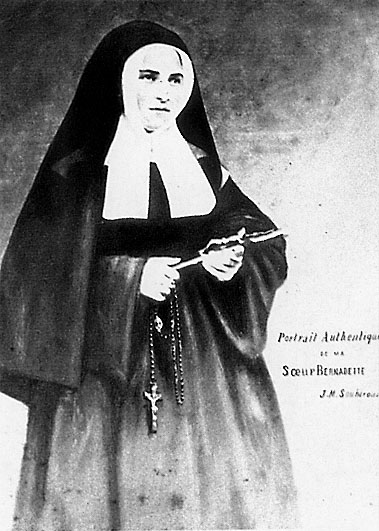 The Bishop of Tarbes commissioned a photographer to take Bernadette's portrait on February 4, 1868. The portrait was to be sold at Lourdes for the construction of the basilica. Bernadette had professed her first temporary vows four months earlier on October 30, 1867.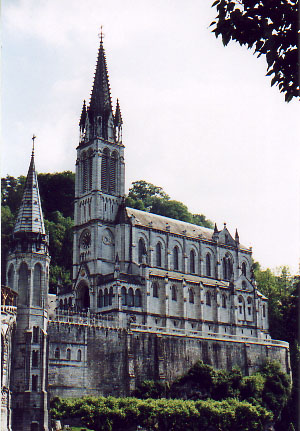 The upper Basilica at Lourdes, built directly over the grotto at Massabielle (photograph by author, June 1997)