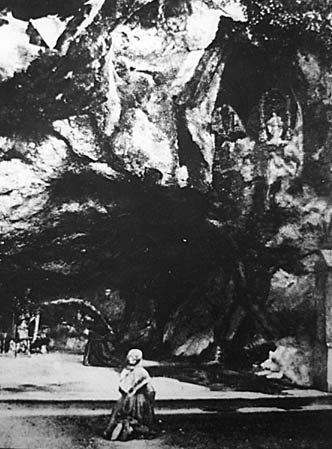 The only known photograph of Bernadette at the grotto in Lourdes—1862, three years after the apparitions.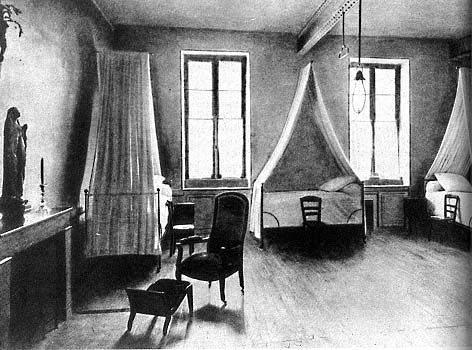 The room in the infirmary at St. Gildard where Bernadette died.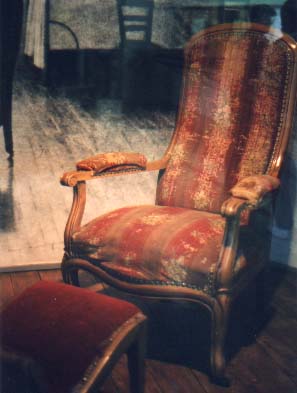 The chair in which Bernadette died (photo by website author June 6, 1997).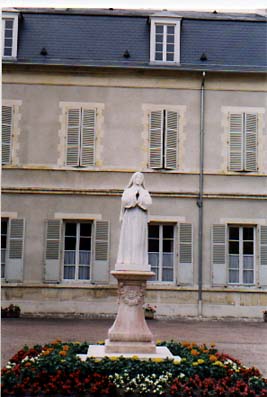 The convent of St. Gildard, Nevers, France (photo June 6, 1997).

| | |
| --- | --- |
| The crucifix Sister Marie-Bernard (Bernadette) received when she pronounced her vows, and which was placed in her hands when she died. The crucifix remained buried with her in her hands until August 20, 1909. | The rosary which rested for thirty years in Bernadette's hands was rusted. |